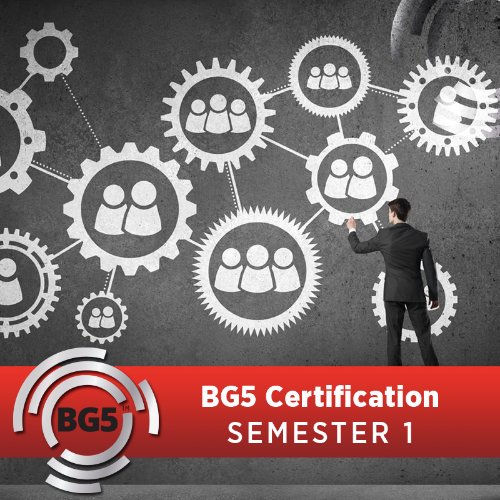 Institute:
BG5 Business Institute
BG5 Business Consultant Certification Program - Semester 1 with Nathalie Keijzer
Online Course
Starting May 5, 2020 
Tuesdays at 17:00 GMT/ 10:00 Pacific Time
The goal and emphasis of the BG5™ Consultant Certification training is on analysis, synthesis, and presentation. We'll combine the foundation material from the BG5™ Foundation Course with the actual methodologies you'll use with your clients, as well as explore the interactions and dynamics of Unified Group Analysis. Upon completion of the BG5™ Consultant Certification Course, you'll have the knowledge, tools, resources, and experience needed, to work effectively with your clients to guide and support them in their individual careers and businesses.
The BG5 Business Consultant Certification Program is 3 Semesters.
Semester 1
In Semester 1 you will learn how to empower and support your clients with a BG5 Career Design Overview. The BG5 Career Design Overview is designed to introduce your client to the fundamentals of their Unique Career Design. The Overview is also an essential element in a Partnership Analysis, Alpha One Leadership Analysis and Small Business Penta Analysis.
In this Course we will…
Learn the fundamentals of Comparative Analysis.
Explore the basics of both small and large group dynamics.
Discover how to identify the correct career environment for an individual based on their design.
Learn to deliver all 6 BG5 Success Codes of a Career Design Overview.
Understand the basics of the 12 Business Skills and how to identify them in a client Career Design.
And Much More….
NOTE: By the end of this semester you can begin delivering a BG5 Career Design Overview to clients as long as you inform them that you are still a student and not yet certified as a BG5 Career & Business Consultant. We encourage you to practice delivering Overviews to increase your skill and proficiency.