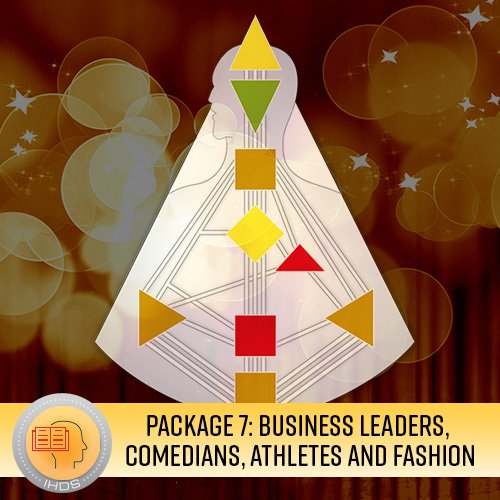 Package 7: Business Leaders, Comedians, Athletes and Fashion
Join Randy Richmond and Theresa Blanding as they take a look at the designs of business leaders, comedians, athletes and fashion folk.
Includes Audio files and Image slides.
In this group Randy and Theresa take a look a the following rave charts:
Chris Rock
Conan O' Brian
Craig Ferguson
Roger Federer
Tiger Woods
Jackie Robinson
Donatella Versace
Carla Bruni Bill Gates Steve Jobs
In each package you will find the birth information, rave chart and audio recording for all ten famous raves.