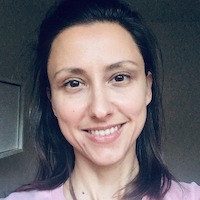 trainer.ralucapopescu@gmail.com
https://enjoyyourdesign.com
trainer.ralucapopescu@gmail.com
https://enjoyyourdesign.com
I know how it is to feel lost, confused, second-guess or doubt every major decision. I've been there for most of my life…I was always going back and forth, making pros and cons lists, talking with friends, asking for advice, playing with kinesiology, intuitive exercises, picking Tarot cards from my friends' decks who are into this.
 I got sick and burnt out after working in a sales job that involved a loooot of traveling for almost four years. I kept comparing myself to my colleagues and I couldn't get it.
 I kept wondering "what's wrong with me?" that I can't keep up the same pace without my body breaking apart? And I've seen dear people close to me suffer from the same issues, especially burning out, getting sick, and feeling stuck on their life choices. 
Deep down I knew there must be some kind of "user manual" for myself and those around me. So I threw myself into a self-healing journey looking for it.
After getting two BA's, one in Communication and one in Psychology, a few years of personal therapy, tons of books read, loads of workshops, trainings in the self-development, conscious movement, emotional intelligence  attended, I felt drawn to Human Design in 2018. 
Human Design helped me understand there was nothing wrong me with all along, I was just differentfrom most people. 
As a Projector with 7 undefined or open centers I realized I'm not here to do heavy work or follow a schedule that's suitable for most people who are Generators. I'm here to be a guide for those who recognise and invite me, to see and be seen, to contribute to the success of other people and thus experiencing my own success. 
In 2019 I started the study path to certification as a Living Your Design Guide. After finishing up my first year of studying the Foundations (Living your Design, Rave ABC, Rave Cartography) with Laveena Archers and Julie Hamilton I am now a certified Living Your Design Guide.
I offer basic readings, Human Design based life coaching and Living Your Design Workshops for groups and one on one mostly in English but I also work in Romanian. 
It is my honour to help those who feel drawn to Human Design to start their journey towards self-love, acceptance and a life lived as themselves.
Basic Training Qualifications
Living Your Design Guide