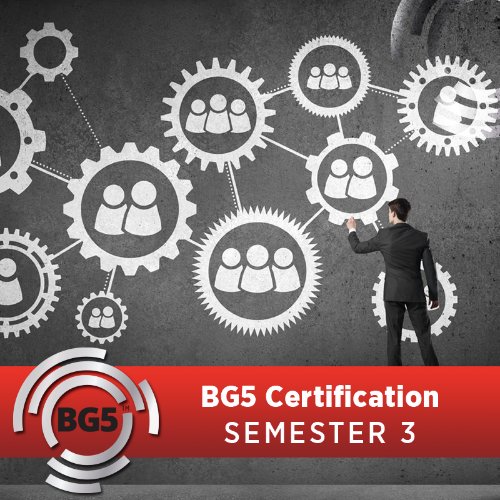 Institute:
BG5 Business Institute
BG5 Business Consultant Certification Program - Semester 3
Online Course
Starting May 4, 2020 with Nathalie Keijzer
Mondays at 7:00 a.m. Pacific / 15:00 GMT
Semester 3
Learn how to deliver an Alpha One Leadership & Small Business Penta Analysis. You will learn how to work with team leaders, managers and business owners in engineering effective groups. You will also get an in depth look at how to provide an Alpha One Leadership analysis and understand the fundamentals of different aspects of the team dynamics of a small group or business.
In this Course we will…
Explore the 12 Business Skills from a team perspective.
Discover the importance of Gap Analysis in determining the success or struggle of a small group or team.
Learn how to fine-tune a group for even greater effectiveness and efficiency.
Look at how to successfully engineer a business's growth to support its continued expansion.
And Much More….
NOTE: At the end of this course, and once your Final Project is turned in and approved you will receive your certification as a BG5 Career & Business Consultant!
A one-time BG5 Career and Business Software and License fee of $1500.00 is due by the end of the second semester.